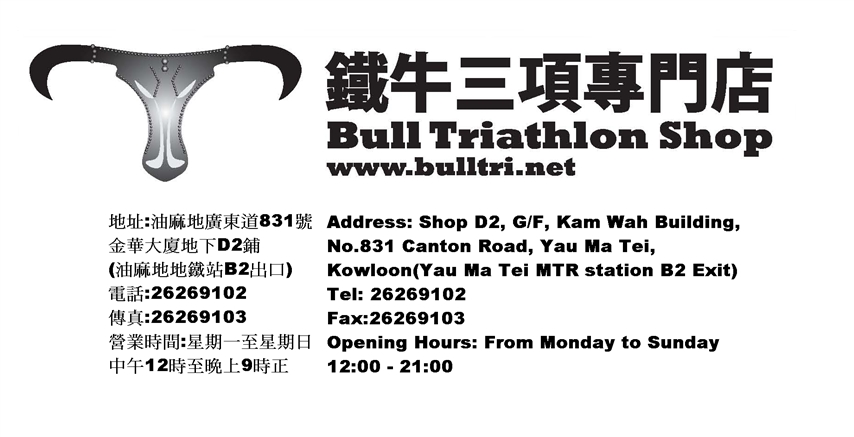 Bull Triathlon shop has started operation on 20 Nov 2011.
The new shop is around half minutes walking distance from Bull Bike Store.
Bull Triathlon shop occupy around 2000 square feet floor. It focus on Cycling related body gears.
Bull Bike store's 6000 square feet floor is going to specialize on Bike and components. Bike fitting room and mechanical service center will expand. New procedures, technology and equipments will be available soon.
Bull Triathlon Shop has its own home page. Please visit
www.bulltri.net
For celebration, we have special promotional events and special price items ;
The offers are VERY VERY ATTRACTIVE. Many types of items are prepared. Each types with limited quantities only. Please keep a close look.
Bull Triathlon Shop Opening Offer:
New Product:
http://www.bullbike.net/forum/forumdisplay.php?fid=4
VERY special offer for Garmin Edge 800 customer:
---
Last Update: 6 Jan 2012